[LYRICS ] kizz daniel -lie
Kizz Daniel third official single this year, "lie"  A follow to the records; 'Flex' and 'Currently ' featuring Olamide, Falz and LK Kuddy.
Oluwatobiloba Daniel Anidugbe, formerly known as Kiss Daniel, now "Kizz Daniel" (May 2018), is a Nigerian recording artist, performer and entertainer best known for his chart-topping single "Woju" and his critically acclaimed song, 'Yeba'. Kizz Daniel signed to his own record label, Fly Boy Inc.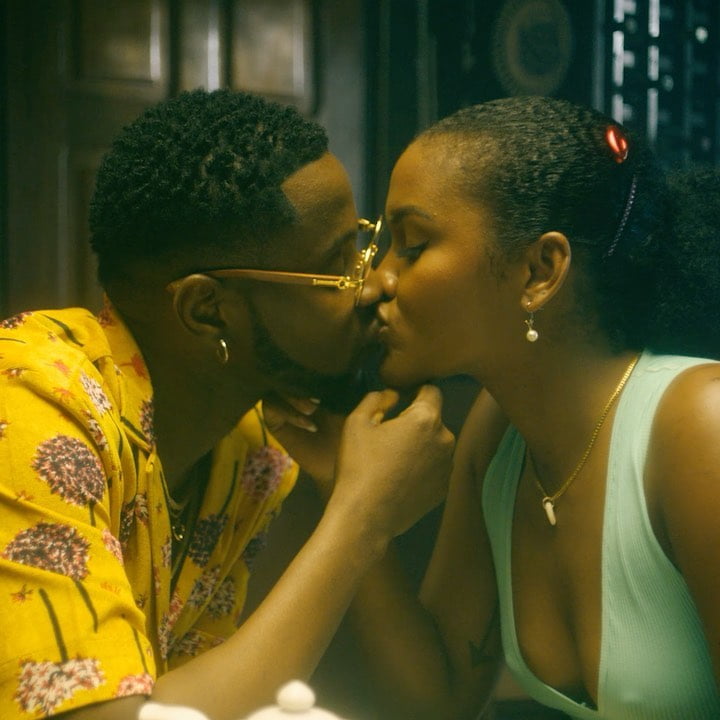 Lyrics :
Everybody know say omo, me I no dey lie
Everybody know, ah-ahn
Know say omo, me I no dey lie (ah-ahn) ah-ahn
(Corporate oh)
Girl, I don't realy care about your body type (ayy)
What really matter na your vibe (vibe)
I be the one for you, one for you (corporate oh, corporate oh)
Don't really have to be the one to go
Ain't nobody fine like you (like you)
Girl, I be the one for you, one for you (corporate oh)
And I feel like I've known you my whole life ('Ge-'Ge)
Feel like I need you in my life ('Ge-'Ge)
Nobody fit tell me otherwise ('therwise)
Please, baby will you be mine?
I feel like I've known you my whole life ('Ge-'Ge)
Feel like I need you in my life ('Ge-'Ge)
Nobody fit tell me otherwise ('Ge-'Ge)
Every, every, everybody know say
Omo, me, I no dey lie
no good oh
(Mama mia eh, ma-mama mia)
Everybody know say omo, me I no dey lie
(Mama mia eh, ma-mama mia)
(Mama mia eh, ma-mama mia)
(Mama mia eh, ma-mama mia)
Every, every, everybody know say
Omo, me I no dey lie
Pick up, pick up, pick up my call (ayy)
Bami s'oro, bami s'oro (oh-oh)
Girl, I be the one for you, one for you (corporate oh, korporate oh)
My body on you, your body on me
Sweet pass shitor
Baby, na your hand I dey, simply because (corporate oh)
And I feel like I've known you my whole life ('Ge-'Ge)
Feel like I need you in my life ('Ge-'Ge)
Nobody fit tell me otherwise ('therwise)
Please, baby will you be mine?
I feel like I've known you my whole life ('Ge-'Ge)
Feel like I need you in my life ('Ge-'Ge)
Nobody fit tell me otherwise ('Ge-'Ge)
Every, every, everybody know say
Omo, me, I no dey lie
no good oh
(Mama mia eh, ma-mama mia)
Everybody know say omo, me I no dey lie
(Mama mia eh, ma-mama mia)
(Mama mia eh, ma-mama mia)
(Mama mia eh, ma-mama mia)
Every, every, everybody know say
Omo, me I no dey lie (ohh-hh)
Everybody know say omo, me I no dey lie
Everybody know say omo, me I no dey lie
Artist: Kizz daniel
Release :2021
Song: Lie